As everyone probably knows, I am a huge theatre fan. I also just so happen to also really like books (surprise). So I have decided to combine a few of my favorite things. I have picked twenty  of my favorite songs from musicals and matched it with a book that relates to the song in some way. I have also included some other songs that I love that I couldn't find a book match for at the end.
1. On My Own from Les Miserables
On My Own is probably my favorite song ever. It is powerful and pretty, with gorgeous lyrics and melody. At this point in the musical, Eponine is one her own. She has been rejected by both her family and the guy she loves. So the book I chose for this musical was And I Darken by Kiersten White. Leda and Rashar were both dumped off in another empire by their father where they are sure to die. They also both felt very alone.
2. Santa Fe from Newsies
Santa Fe is probably my favorite male solo song in a musical (maybe after Bring Him Home from Les Miserables). It is powerful, gives depth to the main character, and breaks up the musical after all the upbeat group numbers. Jack (the singer of the song) just wants to leave the streets of New York to go to Santa Fe. The book I chose for this song was The Scorpio Races by Maggie Stiefvater. I think the wanting that Sean Kendrick has for the capal uisce Corr is similar to the wanting that Jack has to live in Santa Fe. I could totally see Sean singing this song!
3. The Point of No Return from Phantom of the Opera
Every time I listen to this song, I get chills. It is just such a creepy, haunting, and cool song. So for The Point of No Return, I chose the book Miss Peregrine's Home For Peculiar Children by Ransom Riggs. Both the book, the movie, and the song are exciting and creepy in a good way.
4. Bring Him Home from Les Miserables
Bring Him Home is such an incredible and gorgeous song. The revolution is happening  and Jean Valjean is scared that Marius Pontmercy won't survive. In this song he is praying that Marius will live through the rebellion. The book I picked for Bring Him Home was The Book Thief by Markus Zusack. Liesel just wants her adoptive dad and Max (her Jewish friend that is hiding in her basement) to survive World War II.
5. Red and Black from Les Miserables
The revolution is brewing in France. So obviously your second favorite fighting French men are singing about it. I chose Six of Crows by Leigh Bardugo for this song, because both Kaz and company and Enjolras and company are preparing to make their mark on the streets of where they live.
6. 96,000 from In The Heights
Everyone in Washington Heights is talking about what they would do with 96,000 dollars. The book I chose for this song was The Thousandth Floor by Katherine McGee. This book is very centered around money and the different struggles people have when they have or don't have it.
7. Summer Nights from Grease
In Summer Nights, Sandy is telling the Pink Ladies about a boy that she met over the summer, while Danny is telling his friends about a girl he met over the summer. Both Sandy and Danny doubt they will ever see each other again. The book I chose for this classic Grease song was The Sun Is Also A Star by Nicola Yoon. I don't want to spoil the book (or the musical) for anyone, but if you have read the book, you can probably make the connection.
8. The Schuyler Sisters from Hamilton
We have now arrived at the Hamilton section of this post. The Schuyler Sisters have a wonderful sibling bond. So I chose Lady Midnight by Cassandra Clare for this song. Even though I did not really enjoy Lady Midnight, the Blackthorns were such a cute family.
9. Satisfied from Hamilton
I think I have finally come to the conclusion that Satisfied is my favorite Hamilton song. It is absolutely wonderful, and probably the reason why Angelica is my favorite Hamilton character. I chose Clockwork Princess by Cassandra Clare for this song. I don't really want to spoil the book or the musical, but Will Herondale is like Angelica in the situation that I'm thinking about, and Jem Carstairs is Eliza. Tessa Gray is A. Ham. I hope that makes some what sense to those of you who have read Clockwork Princess/listened to Hamilton.
10. What'd I Miss from Hamilton
What'd I Miss is an underrated Hamilton song in my opinion. It is just so much fun to listen to. For this song, I chose a book where an aspect of the story was missing until this final book. That book is The Winner's Kiss by Marie Rutkoski. I touched on this in my review, but the God of Death was not a major part of the series until the last book when it should have been there for the entire series.
11. Touch Me from Spring Awakening
I don't even know if Touch Me is one of my actual favorite songs, but the sign language in this video is so pretty and this song fits perfectly with the book Shatter Me by Tahereh Mafi. Juliette's touch is lethal, so no one can touch her. Juliette still longs for human contact though, just like the teenagers of Spring Awakening.
12. I'd Give My Life For You from Miss Saigon
I'd Give My Life For You is such a pretty song. Kim is singing to her child, so for this song I chose The Book Thief by Markus Zusack (I know I already used this book earlier, but I couldn't help but use it twice). I just could totally see Hans Huberman singing this to Liesel.
13. Memory from Cats
I feel like Memory is everyone's favorite song, but it is such a pretty song. Grizabella the cat is pretty sad as she reminisces about the good memories of her life. The book that I chose for this song is I'll Give You The Sun by Jandy Nelson. The Noah chapters are the good memories and the Jude chapters are the present where everything is not good (I'm so descriptive).
14. One Fine Day from Beautiful
One Fine Day is definitely my favorite song from the wonderful Carole King musical. The book I chose for this song was Anna and the French Kiss by Stephanie Perkins. It takes forever for Anna and Etienne to actually get together, so obviously the entire time I was reading this, I was singing one fine day, Etienne will want Anna for his girl (get it?) .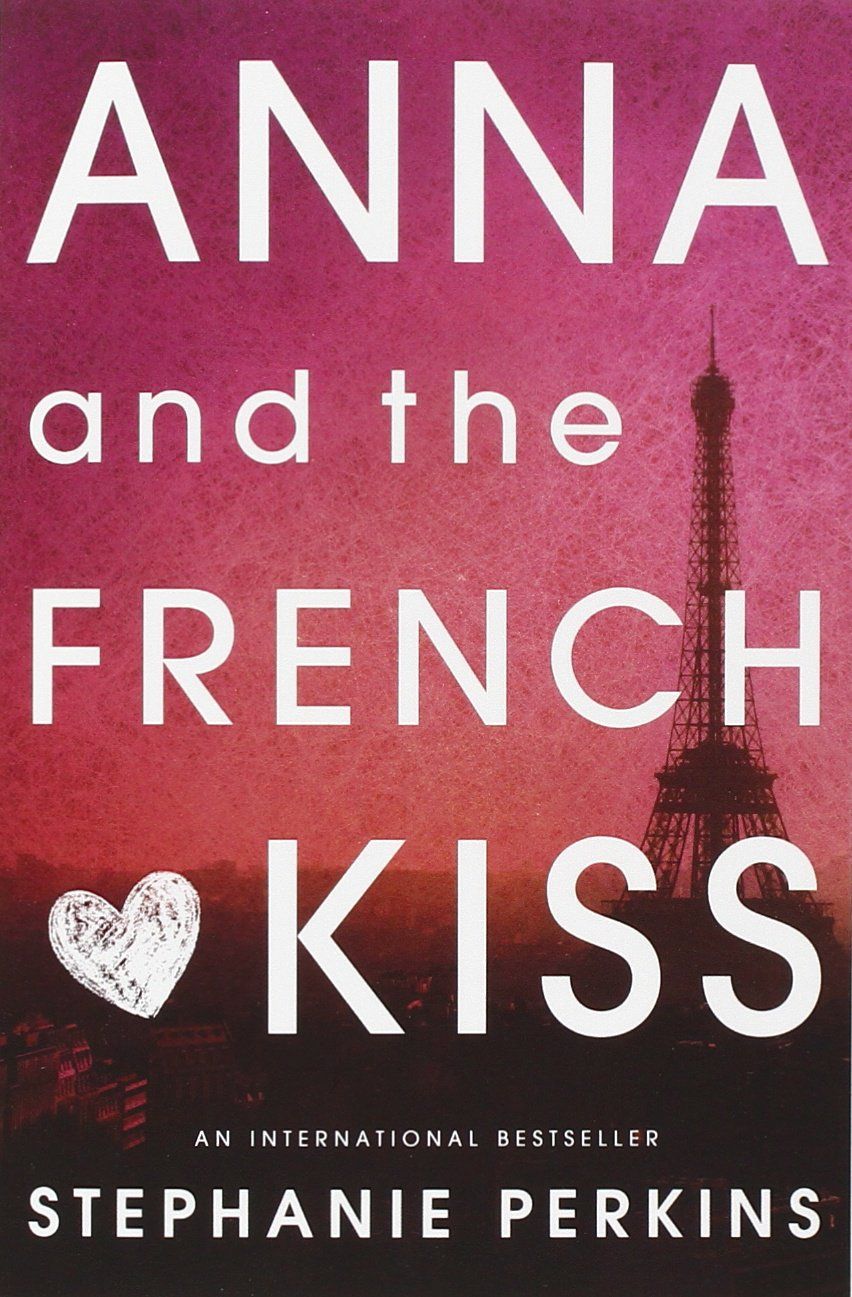 15. Beautiful from Beautiful
This is such a feel good song that I sing way to much. It just makes me so happy. So I chose The Wishing Spell by Chris Colfer for this song. The book was just so uplifting and fun, like Beautiful. Also Chris Colfer makes me happy.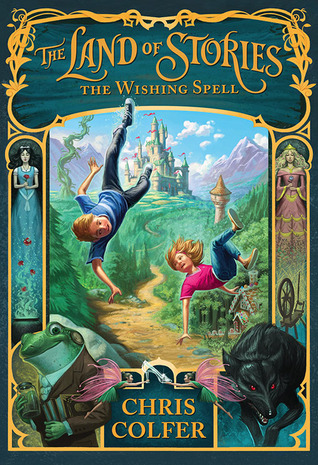 16. When He Sees Me from Waitress
When He Sees Me is funny but is also kind of sad. The book I picked for this song was My Lady Jane by Cynthia Hand, Jodi Meadows, and Brodi Ashton. This book had a similar humor to the book, but could once in a while be serious.
17. Congratulations from Hamilton Mixtape
I linked both the Hamilton Mixtape and the Ham for Ham with this song. Congratulations is Example 15678 why Angelica is the greatest thing to ever happen to the eighteenth century. The book I picked for Congratulations was The Elite by Kiera Cass. America and Maxon have a fight very similar to the fight in Congratulations (even though Angelica is 1000 percent right and America is about 2 percent right).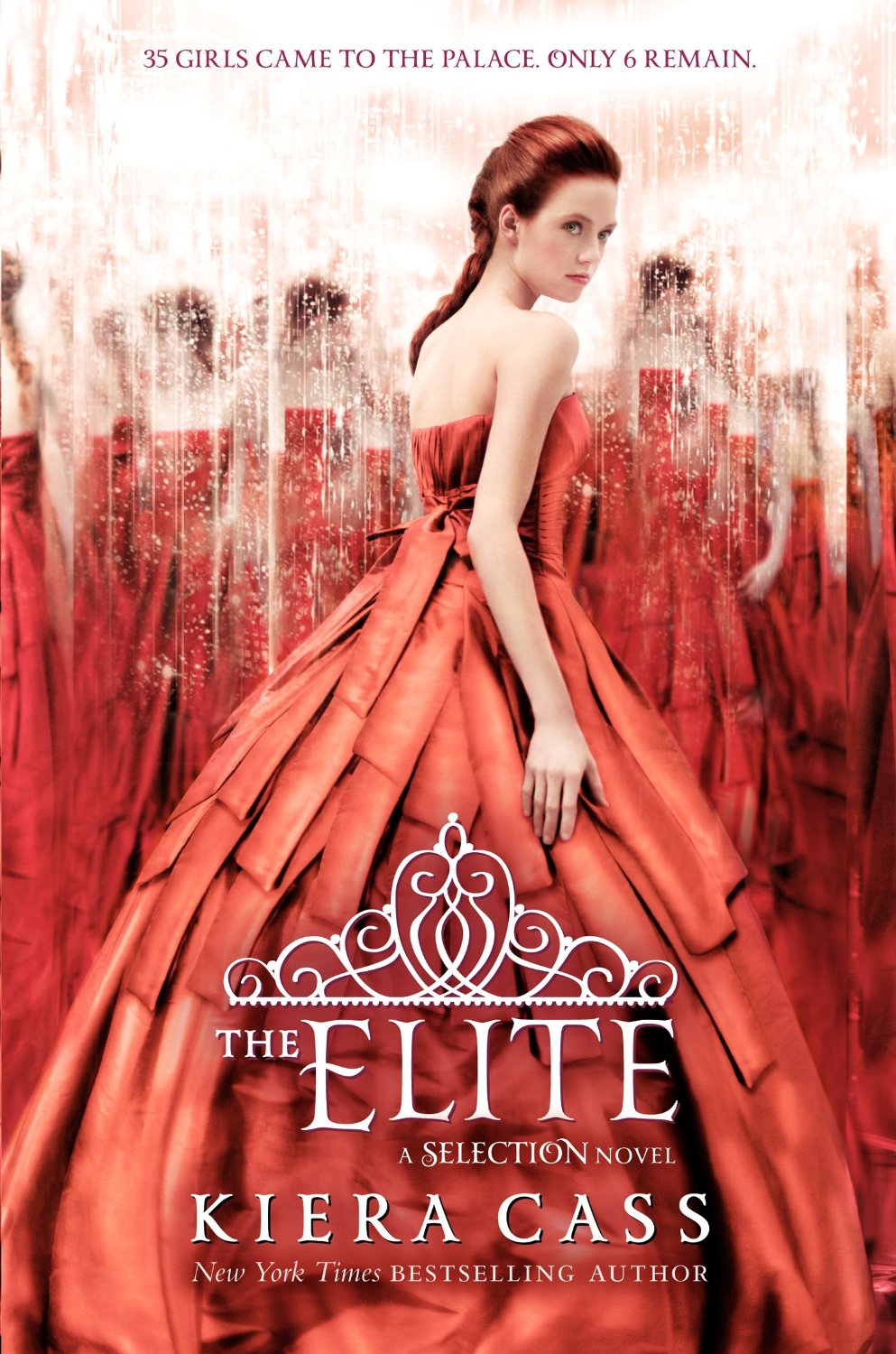 18. Big, Blonde, and Beautiful from Hairspray
I linked the Hairspray Live version of Big Blonde and Beautiful because Jennifer Hudson is everything. This song is probably my favorite scene in the entire production. The book I chose was Holding Up The Universe by Jennifer Niven. Both Motormouth Maybelle and Libby are confident in their bodies even though many people are against them.
19. The World Will Know from Newsies
The Newsies are angry in this song. You can tell by the way the actors sing, the melody, and the lyrics. If I just read the lyrics then I would know how angry the characters were. I chose When We Collided by Emery Lord, because it has beautiful and descriptive writing.
20. Once And For All from Newsies
As I'm sure you can probably tell, I'm kind of obsessed with Newsies right now. Anyway, in this song the Newsies are preparing for the final strike. The book I chose for this song was Crooked Kingdom by Leigh Bardugo. The crew in this book  were always preparing for a strike or a battle or something.
Some Other Songs From Musicals That I Love
Carrying The Banner from Newsies
One Day More from Les Miserables
Watch What Happens from Newsies
There Are Worse Things I Could Do from Grease
Written In The Stars from Aida
Don't Do Sadness/Blue Wind from Spring Awakening
Don't Cry For Me Argentina from Evita
Last Night of the World from Miss Saigon
Good Morning Baltimore from Hairspray
What are some of your favorite musicals? What are some of your favorite songs from or not from musicals? I would love to know!
Currently Reading: Our Chemical Hearts by Krystal Sutherland
Instagram: @lucysliterature
Twitter: @lucylitblog1456
Goodreads: Lucy's Literature